After the Canterlot Disaster, Sunset Shimmer, Twilight Sparkle and several others were revealed to be beings from another dimension. The later of the two were taken in for questioning and eventually allowed to become citizens of the world.
Sunset Shimmer however was never found after the Disaster and all investigations pointed towards the apparent death of the would-be despot turned reformed villain.
A master at blending in, Sunset escaped the area in shame and was convinced she was responsible for so much death and destruction. Hiding and staying low, she realized her hope to run home was gone, as the portal had been destroyed along with most of the suburb she'd called home for three years.
Like many others, she realized through trial and error she'd not been untouched by the magical wave. Her focus was able to bring her fire based magic that she could wield as a weapon or as a means of traveling.
Left alone and without friends, she traveled far and wide across the entire Canterlot Commonwealth landmass in hopes to find somewhere to just forget about what she has done, or maybe, finally settle down. Sadly she never found this peace. It wasn't until a chance encounter led her down the road she now walks.
What happened is something she shares with few others and is best left for another tale. What is important is that, after learning a great deal of personal close quarters combat and bettering her ability to wield her powers on different levels of legality, she returned to confront the mess she continues to feel solely responsible for which created the super powered crime problem.
The epicenter of all the super powered crime was Equestrian City, the first major area to have it spring up. There she began life as Rebecca Strong, an opinionated but soft spoken cafe waitress by day. When night falls she becomes the mysterious and now much feared crime fighter called The Pheonix!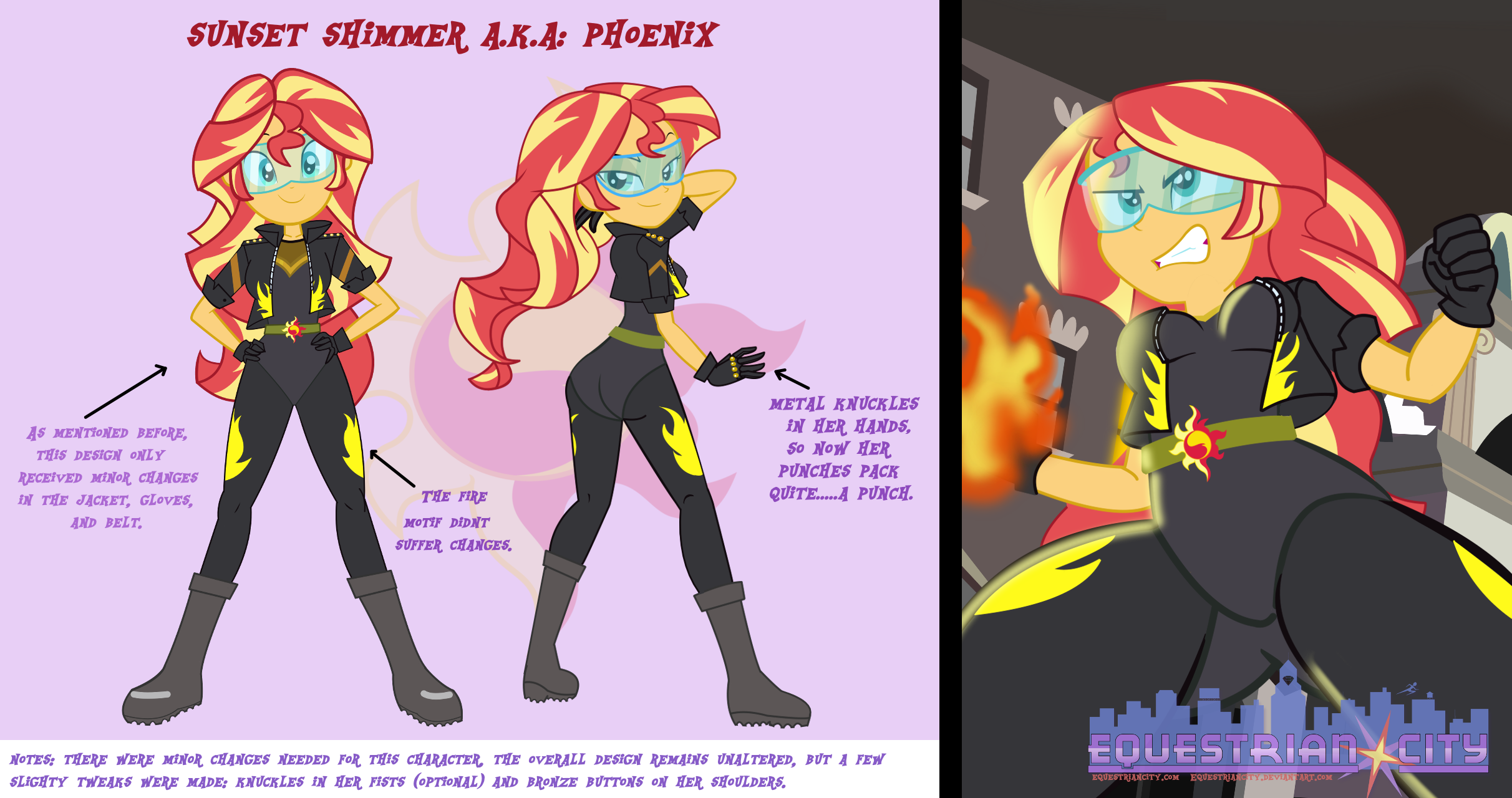 Moon Pearl did a super job on this one! It brought her to life in a way I never thought possible!
Don't forget we have a Patreon, Twitter feed and a FimFiction, all on the top of the website! 😀
Stay tuned for more!
DarkMalcontent